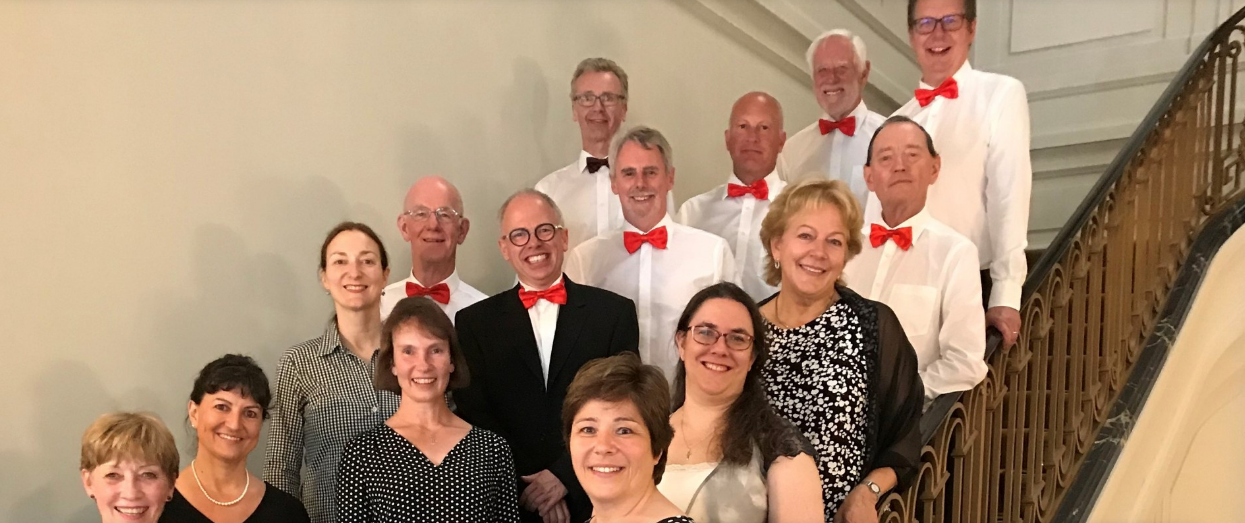 "Hot Air" is a 16 voice vocal ensemble based in the Brussels area. We sing a wide variety of music but mainly on the lighter side: folk songs, spirituals, jazz and pop. Much of what we sing is unaccompanied (a cappella) but we also perform with keyboard or band accompaniment.
The members of "Hot Air" come from various countries (Belgium, Canada, England, Ireland, Scotland, Sweden, Transylvania and the United States), but we all live in or around Brussels.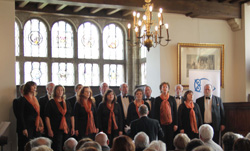 In 2000, a small group of singers was invited to sing (for a modest fee) at a wedding. They discovered it was great fun performing lively numbers – "hot airs"  – in a range of different styles, so they decided to accept more invitations. Someone suggested saving the fees for a trip in a hot-air balloon and the novel experience of singing in the sky. This turned out to be an over-expensive ambition but the name "Hot Air" stuck.
In 2001, the original group merged with New Day, a small choir led by Elizabeth Flynn. Supplemented by a number of additional enthusiastic singers, the choir grew to 16 members.
Our musical directors to date have been Elizabeth Flynn, a professional accompanist and piano teacher from Canada and Tom Cunningham, the former musical director of the Brussels Choral Society whose excellent published compositions and arrangements we have enjoyed singing. Currently, our music director is Steven De Mesmaeker, a very accomplished musician and choral director from Belgium with whom the choir is tackling an exciting new repertoire. 
The group has been well placed in recent Flemish Region choir competitions.
The group consists of:
| | |
| --- | --- |
| Soprano: | Helen Coyne-Wincott,  Josephine Draycott, Andrea Vahrenhorst |
| Alto: | Lisa Armetta, Alison Copner, Jenny Fischer |
| Tenor: | Andy Fisk, Owen Fitzpatrick, Alan Gray, Paul Manterfield |
| Bass: | Michael Berrisford, George Biesmans, Steve Langley, Peter Mountain, Chris Vahrenhorst |
Our accompanist is Elizabeth Flynn.